« Mr. P.C.'s Guide to Jazz Etiquette; January 2012 | Main | December/January Mandolin Sessions: Minor Mysteries »

January 19, 2012 | New Toys at NAMM
Don't know if it's excitement from the show or just a 24 hours caffeine buzz, but we're restless and anxious to fill our live photo album stream over at the JazzMando Facebook Page. Even walking around the Disney California Adventure the day before didn't wear us down any, plenty of energy for the next four days of walking five football fields of new gear. We're not even going to let the fact that an amusement park can still charge you a full $80 for a set of attractions that are half closed for the season get us down.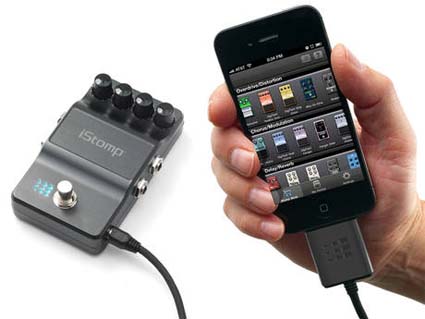 Some of the pre-press announcements are intriguing. New Digitech iStomp single stompbox processor for the iPhone, new Boss TU-10 Clip-on tuner from Roland, a new line of high-end stage cables from Planet Waves, and introductory play along Jazz Series from Hal Leonard, these are just a few things that will have us on the hunt for the latest and greatest from the industry.
"Like" our JazzMando Facebook Page or just visit the 2012 NAMM album. We'll be filling it up with new pictures for the next four days. Hopefully some wood and steel, too.
View link: JazzMando Facebook Page
View album as it refreshes: 2012 NAMM
Posted by Ted at January 19, 2012 7:04 AM