« Happy 2012, Mayans! | Main | New electric mandolin from Fender »

January 3, 2012 | Clearance vintage series JM shirts. Cleaning house.
We finished our year-end inventory and found some straggler T-shirts from old inventory in the JazzMando Merchandise Center. If you've been following us a while, you might remember our "Dogs Playing Mandolin," and our "JM-Pick Shirt." We even found a rare "Psalm Shirt" also still in the plastic.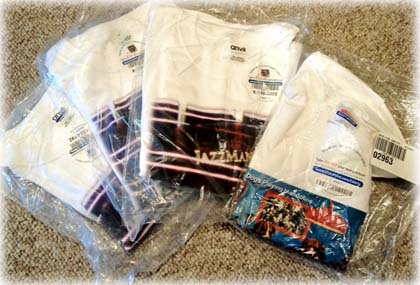 Of course, we still have some of our current "JM string Shirts" available in Large and X-large for ($11.95) (XXL for $14.95), but we'd like to clean house with these old ones at half price. We'll go half price and ship them for a buck (US domestic only) for $6.95 shipped. Contact us for payment information.
Here's what's left in the odd sizes, first come, first serve:
2 XL JM Pick Shirt $6.95
1 Medium JM Pick Shirt *SOLD*
1 Medium Dog's Playing Poker Shirt *SOLD*
1 Large Psalm Shirt *SOLD*
Mediums make great kid sizes.
Don't forget about our current inventory, too! JM string Shirts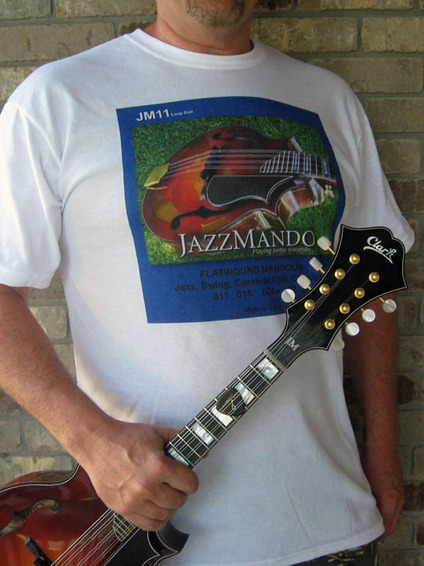 $11.95 plust shipping
Posted by Ted at January 3, 2012 5:18 AM