« Confirmation animated. | Main | Mandolin Apps review »

September 3, 2011 | Aaron Weinstein at 2011 CMSA--Lessons!
If you're attending the 25th Annual Classical Mandolin Society of America, October 12-16, 2011 at the Sheraton Baltimore North hotel, you'll not only have the opportunity to witness chord-melody genius Aaron Weinstein perform on stage, he's opened up his schedule for some personal tutoring. He alerts us, "I'm offering private lessons during the convention for anyone interested in working on chord-melody, comping ideas, playing over changes, or if you ask really nicely, tying a bow tie (with your eyes opened or closed)."
If you'd like to schedule a lesson, he can be contacted at AaronWeinstein@aol.com
Registration forms: 2011 CMSA Convention
Read Interview: 10 Questions for Aaron Weinstein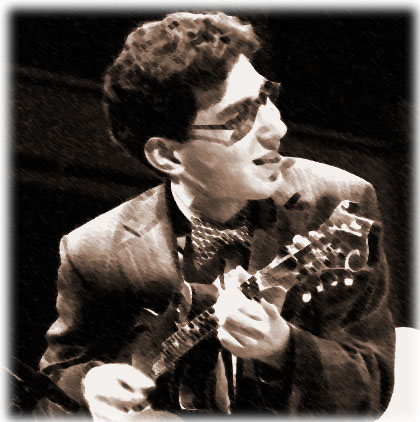 Posted by Ted at September 3, 2011 5:38 AM