« Spring Cleaning Special: Get a 2nd Silkweave cloth for only $1.00!!! | Main | New Weber Gallatin A body (f hole) »

April 11, 2011 | Will Patton; Daydream
Vermont jazz mandolin master Will Patton is putting the finishing touches on his long anticipated most recent recording, and has favored us with a delicious taste on the Soundcloud.com website. In the final mastering phase, this track from the project features harmonica virtuoso Will Galison. Terrific combination, mandolin and harmonica!
Listen to a sample track of the Billy Strayhorn classic, "

Daydream"
Read past reviews: 6th St. Runaround, String Theory.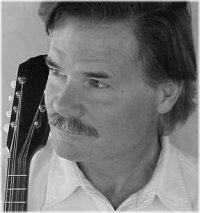 Also, we're currently working on an exclusive interview with the artist for the Mandolin Cafe "10 Questions" Series. Ought to be dynamite!
Posted by Ted at April 11, 2011 5:30 AM