« February Mandolin Sessions--Minor Blues | Main | Fretboard Toolbox »

February 6, 2011 | Personal Weber mandola build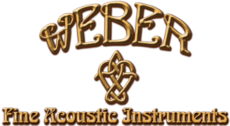 Might have been a dangerous project last November researching the Sound to Earth website " Design a Weber" feature. We fell victim to its allure and ended up biting on a lovely Gallatin A bodied D-hole Mandola.
We've been able to put it on the mental back burner this winter, but now that Mary Weber has forwarded personal "baby" pictures to the JazzMando email box, we're struggling to contain the enthusiasm.
Namaste...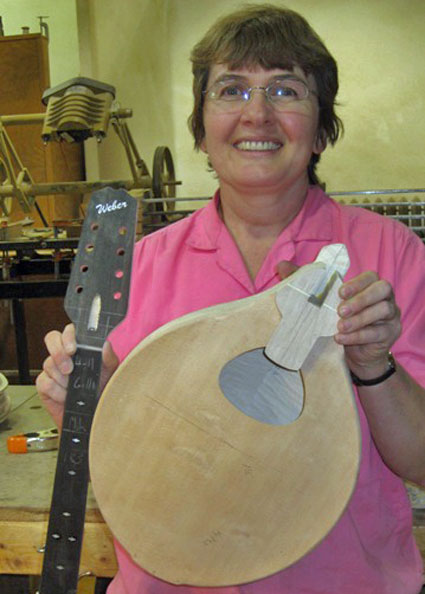 We opted out of the stereotypical JazzMando eccentric aesthetic panache, going the more traditional route with their classy Worn Leather finish. That wicked cool teal-burst pictured on their front page was admittedly a temptation, but it never hurts to err on the conservative side if there is any remote chance long term for resale. About the only upgrade is the antiqued gold hardware. As you can see, the neck and body are cut and sanded and finish will be the next step: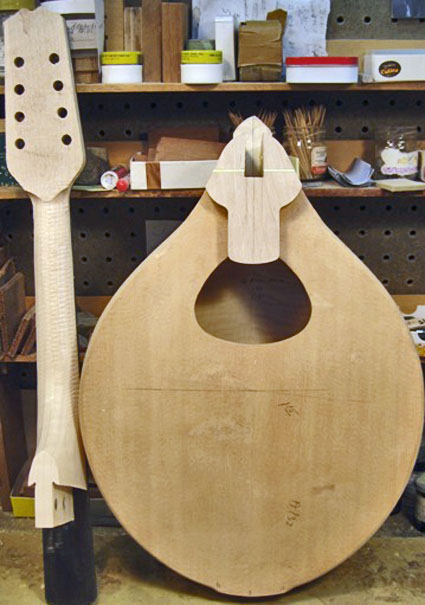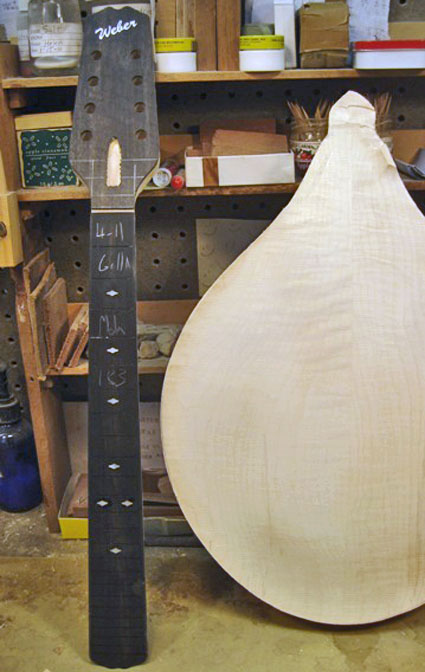 We've received some personal testimonies from other D-hole Weber dolaists that these are terrific instruments since placing the order. We're only a few weeks away, but doing as best as possible not to get giddy.
Read: Sound to Earth--Weber Factory Tour
Enjoy: Sound to Earth--Design a Weber simulation
Visit: Weber Fine Instruments Facebook page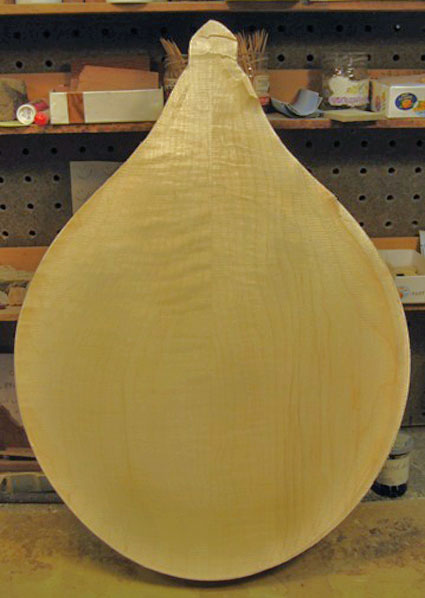 Posted by Ted at February 6, 2011 7:27 AM