« Prescription strength tone | Main | Reminiscing : the Rigel Q-95 "Gypsy Q" »

September 21, 2010 | "Grassman" Dudu Maia
This delightful video was recorded in March earlier this ear by Brazilian sensation Dudu Maia. The high definition video scenery is easy on the eyes, and of course the overdubbed studio audio offers clarity to this tribute to the music of David Grisman in "Grassman."
Dudu Maia struts his 10-string bandolim and is joined by guitarist Alex Souza and Alexande Lora on the pandeiro.
Enjoy video: "Grassman" (Dudu Maia)

MySpace Page: Dudu Maia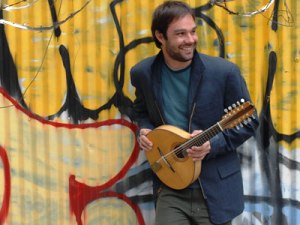 Special thanks to fellow 10-string junkie, Larry Sherman for bringing this to our attention.
Posted by Ted at September 21, 2010 5:38 AM