« From the JazzMando Research Lab: New Instruments | Main | Josh Pinkham with The Frank Vignola Quintet - Luke »

June 3, 2010 | June Mandolin Sessions "Chord Combinations for the Lizard Ear." From the Pros!
Our June Mandolin Sessions "Jazz Mandology" article is up, and with understandable bias, we'd like to say it's a goodie. We took our "Lizard Ear" chord concept to several of our favorite pro players and were treated with some great chord combinations to try. You'll enjoy them, too. Some great tips from Wayne Fugate, Scott Tichenor, Emory Lester, Will Patton, and Paul Glasse.

Lots of fun!
Read article: Chord Combinations for the Lizard Ear, Cont'd From the Pros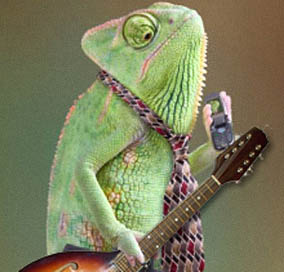 Do us a favor and weigh in with reader feedback at the bottom with comments on the article, or just slip in a five-star rating.
Job security, you know...

Posted by Ted at June 3, 2010 6:55 AM