« Marcos Moletta; Gypsy Jazz on Electric Mandolin | Main | June Mandolin Sessions "Chord Combinations for the Lizard Ear." From the Pros! »

June 1, 2010 | From the JazzMando Research Lab: New Instruments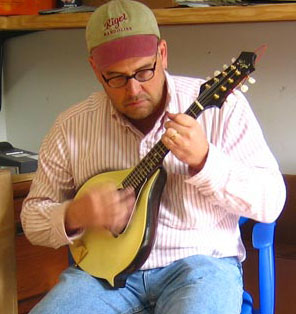 We've had some three dozen amazing instruments in our hands for close scrutiny the last few years. One of the missions of the website is to honor and promote builders that are either on the rise or established but have a different bent on what a mandolin should look like. All of them harbor a deep respect for tradition but take the established, conventional body styles and features and bring them into the 21st Century. Each of these instruments enjoy personal screening and hands-on evaluation for five to ten days, our crew assessing playability, testing tone, and critiquing the aesthetic statement.
It's a rough job, but somebody has to do it.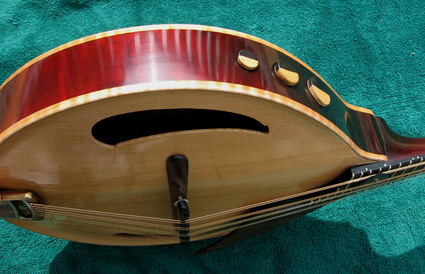 James Condino A6
Not all are expensive boutique instruments. We know most players can't afford the stratospheric high-end, so we've tried to include models the hobbyist and working professional can budget for. We also know that for the serious player, one isn't enough. With a diversity of styles, often an arsenal of different weapons of M.A.S. destruction is called for. (Mandolin Acquisition Syndrome)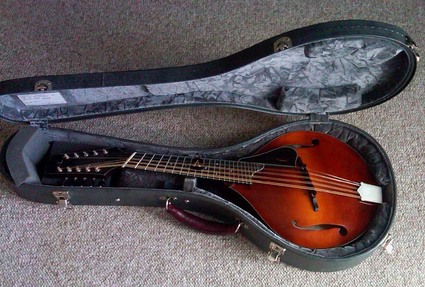 Lawrence Smart 10-string fanned fret
Take some time to browse through our list of gems. Maybe there's a builder you haven't met yet!
View page: JazzMando New Models of Mandolins

Posted by Ted at June 1, 2010 6:03 AM