« 5-string Mandolin Chord Sets: Minor 'ii7b5 V7 i" | Main | Best of JM: 10,000 hours? Discipline... in moderation. »

May 30, 2013 | Arpeggios with Brian Oberlin; Herman's Rag
For this week's Tips and Tricks article, we continues with guest columnist and Oregon clinician, Brian Oberlin. In addition to his Pacific Northwest teaching and playing schedule, Brian coordinates next week's River of the West Mandolin Camp, one of the finest mandolin workshops in the world.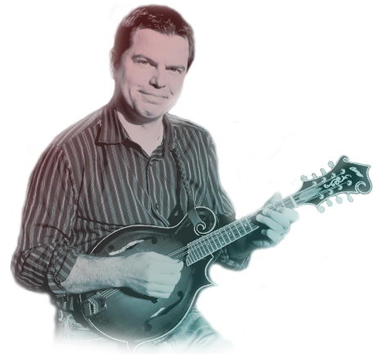 Herman's Rag is a swinging fiddle tune from the great Herman Johnson. It's a good exercise in playing a tune with cyclical fifths. (VI7, II7, V7, I) Notice they are all dominant seventh chords. For me, the dominant seventh chord is a "shining beacon" for playing outside notes. In fact, these charts don't really get "outside" all that much but it's an introduction to getting nines, flat fives, flat nines, and the like.
Play the tune as written and notice the similarities between the positions in the melody. Use this to your advantage. Then get the Major chord arpeggios under your fingers and play that as written. The seventh chord arpeggios are just the icing on the cake.
Have fun with this one.
- Brian Oberlin
Any questions or for the other verses, please email me. - Brian Oberlin
www.mandoberlin.com
Posted by Ted at May 30, 2013 6:02 AM