« Best of JM: Signature Tone | Main | New ways to comp with V7 chords »

August 18, 2011 | Keeping it loose. Tension and FFcP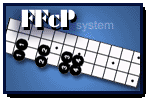 We recently fielded an excellent question regarding the amount of tension used in the fret fingers. Closing up and using the 4th finger over longer periods of time can be stressful, even for seasoned mandolinists.
Ryan asks, "I was wondering if you had any guidance in avoiding tension in the left hand while trying to become proficient in the FFCP exercises. For me, some of those stretches are pretty nasty, and I can't seem to cleanly play some positions without squeezing hard with my left thumb against the back of the neck-this has actually caused so much tension in my thumb that I have had to take an extended break from playing in order from playing. Obviously, there has to be something wrong in my technique, and I am wondering if you have heard from others encountering similar issues and how one can correct this issue."
Our diagnosis would address one of two issues. One who comes from a guitar-playing background, might make the mistake of approaching the mandolin neck like a guitar. The thumb does not rest in the middle of the back of the neck like a guitar, which would cause an uncomfortable grip. Often the thumb slide more halfway up to the top of the neck, sometimes rubbing the neck binding. Mike Marshall does an excellent video demonstration on his video lesson over on the D'Addario Lesson Room website. Answer is at about 1:42, but watch the whole thing. Part of the issue could be the way the mandolin is being held in general.

View video link: Mike Marshall Tips.
The other issue might be the string and height set-up mandolin itself. If you have a budget instrument with high action or overly heavy strings, the FFcP approach is extremely challenging. We recommend something in a medium light or lighter gauge, and of course, a professional set-up job.

Further:
Moving on up. And around
Maximizing the "E" Zone
The Importance of Pinky
Moving Horizontally
Red Lion Hornpipe, AKA Carpal Tunnel Hornpipe

Posted by Ted at August 18, 2011 1:25 PM