« When requesting a song from the band | Main | Life in the slow lane »

April 23, 2009 | Intentional Improvisation
We've reflected recently on multi-Grammy winner Quincy Jones' notion of the "balance of science and soul," in the context of " The blur between intent and mistake," and the slightly tangential topic of instrument construction in the work of Physicist, "Dr. David Cohen. Two conflicting schools of thought on creativity pit each other. One says it's all science and numbers, manipulating known rules and concrete observations, the other says imagination just kind of spontaneously happens. We're sure you'll find most musicians agree the best kind of improvisation happens somewhere in between these worlds. The real question is how much is intentional and cognitive, how much is spontaneously inspired.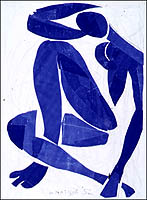 Hearing jazz mandolin mentor Don Stiernberg address this at a workshop, a participant insisted, "Admit it, some people like you just have it; the rest of us don't." His reply was that it's true it may well come easier for some, but that doesn't mean the others can't develop tricks that get them down the path of intentional improvisation. We want to review a few of these "tricks" and agree with Don that not everyone will approach this the same way. Some do all the construction seamlessly intuitively, the rare musician simply going by what sounds good and forsaking the "vocabulary" of theory. The rest of us take these theory nuggets and build improvisation off them.
Scales, Modes, Scale Patterns. These are great for getting a fretboard grip on the proper ingredients to a solo. What is missing is communicating the more important notes of the scale, the chord tones, the gravity notes. Still, you need these if nothing else to deliver the connecting tissue, the proper passing tones between the harmonic (chord) structure.
Arpeggios. The spelling out of chords linearly addresses the aforementioned harmonic structure. Equpping yourself with an arsenal of these patterns gives you something to build off of, but again, you also want to be able to connect them.
The Axis of the 3rds and 7ths. Similar to the arpeggio, this injects an additional linear drive to your music. The power of the (7th) leading tone, the aesthetic propulsion of the 4th to the 3rd is energy that makes your soloing dance. It's another arrow in your cerebral quiver.
Chromatic Passing Tones. This will be far more intuitive, but playing notes "outside" the chord as a draw back to the chord is another way to "freshen" your melody. Word of warning, overused these will also tell your audience you are lost. Use these judiciously.
Where are you with your "Muse" and your brain? In the long run it doesn't matter! However, don't be afraid to try these different techniques to your soloing. Your improvisation will mature; you and your audience will enjoy your playing more.
Further:
" Don Stiernberg: Axis of the 3rds & 7ths
" More Appropriate
" Major 7th Arpeggios
" Improvisation Techniques
" Lydian Tracks Pt. 1: A Path to Modal Improvising
" Lydian Tracks Pt. 2: A Path to Modal Improvising
Posted by Ted at April 23, 2009 12:17 PM