« Matt Flinner on Lawrence Smart 10-string | Main | GiJM Bloopers. Here you go. »

June 11, 2011 | June Mandolin Sessions: Connecting Chords
In our April edition of Mandolin Sessions, we looked at the "static" changes of a typical 12-bar Blues progression and explored how we could use inversions of the 3-note chord fingerings to inject a little variety into your comping. For our recent June (2011) entry, we take this a step farther and show you how to connect these chords in a systematic, yet intuitive manner.
We can't stress enough how these simple forms can supercharge the way you play rhythm. See what we mean. Read article: Static Changes: Connecting Chords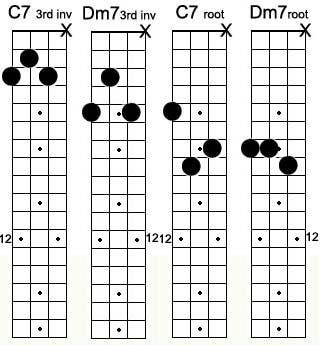 Do us a solid while you're there: Give us a 5-star rating and post a positive comment. Job security is a good thing.

Posted by Ted at June 11, 2011 6:12 AM