« Floor Model JBovier 4-string emandos. Deal!!! | Main | Jason Anick Trio; Something »

December 24, 2010 | Festivus. For the rest of us.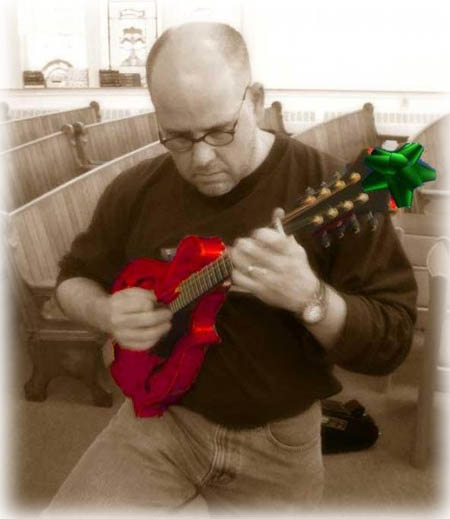 Since it's Christmas Eve, we sent the JazzMando staff out early so they could spend a little extra time with their families.
Of course we know really what they are going to do is find a quiet corner alone in the basement and pick some carols, but that's okay. It'll put them in the spirit for spending the holidays with kin. The in-laws and the out-laws.
We'll leave you with a favorite video from the Seinfeld show. Have a merry one, whether it's driving around town to see Christmas lights, drinking a little egg nog, or participating in the Feats of Strength.
Video link: The Story of Festivus


We'll be going to services later this afternoon to celebrate the real "reason for the season."
Posted by Ted at December 24, 2010 6:01 AM