« JazzMando on Mandolin Moments; The Interview | Main | New from K&M; KM15530B violin stand »

May 24, 2010 | 3/4 violin; 10-string mandola
If you will, indulge the site administrator the opportunity to show off a father/daughter moment. Twelve year-old violinist is being accompanied by her dad on his 10-string Rigel "Fandola" in this rendition of the classic recital piece, Gabriel-Marie's, "La Cinquantaine."
View Video: "La Cinquantaine." 3/4 violin with Dad on 10-string mandola.

Rigel 10-string fanned fret R-200 custom mandola. More pictures to come in a full report.
Stay tuned...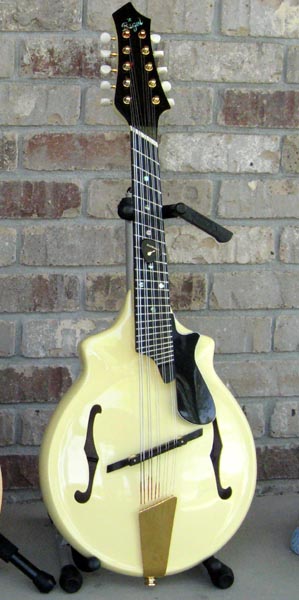 Posted by Ted at May 24, 2010 6:02 AM