« Stuff you can get for free at JazzMando | Main | The Ooks Of Hazzard »

May 12, 2010 | Spring Can Really Hang You Up the Most. Really...
We have an aural treat for you, submitted by JazzMando staff researcher, Mark Wilson whose archive lessons here on Chord Grips have helped many of our readers grasp (pun intended) a systematic approach to fingering and creating their own chords up and down the fretboard. Mark, an accomplished upright bassist, is a proud owner of a Gary Palsmeier custom-built 5-string guitar-bodied jazz mandolin, in his words, Maccaferri meets D'Aquisto. Gary is himself, a widely popular performer on the Kansas plains music scene.
Enjoy this self-recorded interpretation of the 1955 Frances Landesman/Thomas Wolf standard, Mark on bass, mando, and midi organ and drums.
Listen:

Spring Can Really Hang You Up the Most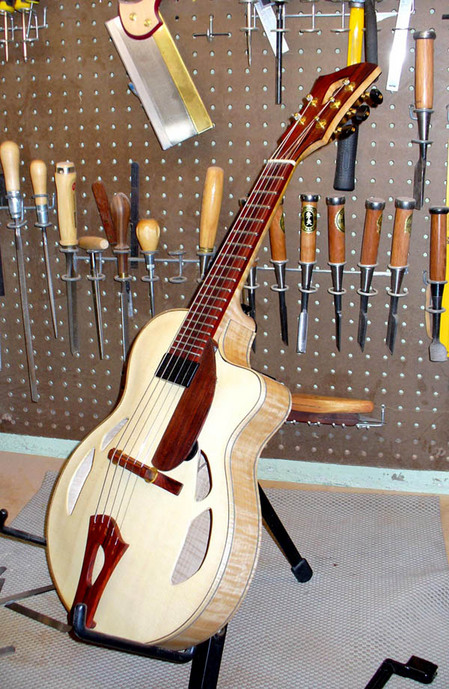 Review: Grips



Posted by Ted at May 12, 2010 7:55 AM