« Prep for 'Django in June' Camp 2010 | Main | Stuff you can get for free at JazzMando »

May 8, 2010 | Taser your favorite mandolinist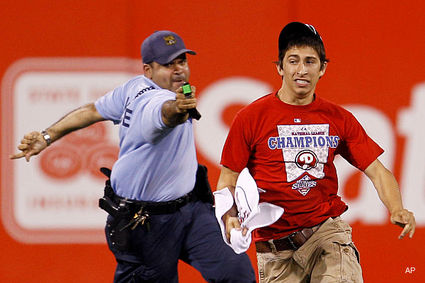 Earlier this week, a teenage Philadelphia Phillies fan rushed the field at Citizens Park and was dramatically brought down by a cop wielding a taser. Ill-begotten as this prank was, we've found the opportunity for a little Photoshop fun, and wanted to give you the same...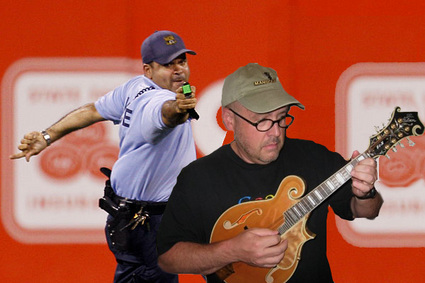 Feel free to work your own Photoshop magic on the background below and inflict corrective measures on your favorite musician friends.
Tip: No banjo players. Tasers don't work on them.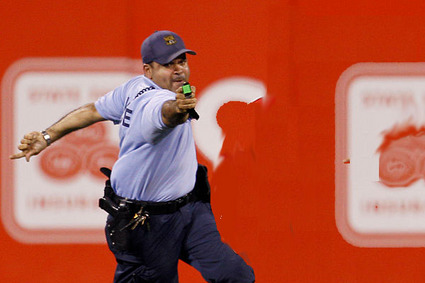 (click for larger image)
Posted by Ted at May 8, 2010 5:47 AM