« Happy Anniversary JazzMando, March 19 | Main | Clark at Wintergrass »

March 21, 2010 | 10-string project, Part II
We mentioned this in November of 2009, working with Rigel innovator Pete Langdell on a 10-string, fan-fret conversion of a gorgeous Vintage Creme R-200 Mandola, the 10-string project.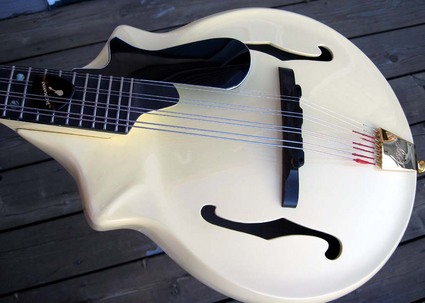 He's been kind enough to update us with some casual photography, documenting the progress. Initially, we had planned on just drilling some new holes for the extra course, but the complications of plugging old holes, and the new nut angle just didn't make sense. The simpler option really, was to start over with a new neck. You can see the new veneer overlay on the headstock (with the 10 tuners) and the magnificent math yielding the complicated angling to correctly intonate the new fretting: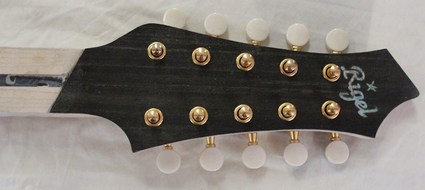 Next in the process of this very complex surgical procedure is the math behind the new bridge and tailpiece--not only adding the extra course, but the proper angle to make a mandola scale on one side of the instrument, and a mandolin on the other.
We'll keep you posted!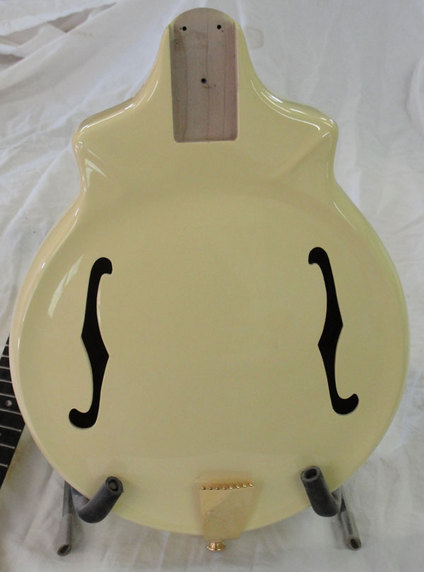 click pictures for closeup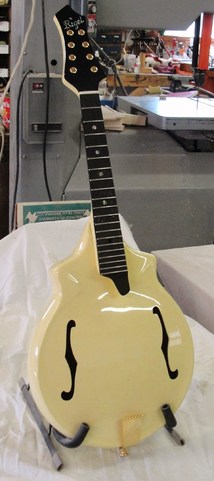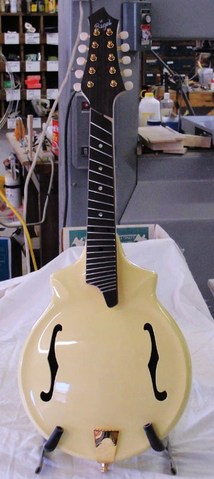 Before & After!
View more pictures of this magnificent instrument in our Facebook Gallery: Rigel R-200 Vintage Creme Mandola

Posted by Ted at March 21, 2010 10:33 AM