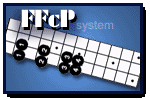 In 2002, we began documenting our unique approach to developing mandolin fretboard familiarity. We felt the conventional approach to learning this, one in which the open strings become the anchor for understanding the instrument, each chromatic note regarded as somewhat of a continuum between, offered far to many limitations for a musician wanting to branch out into keys beyond G, D, and A, let alone the upper frets.
The perfect 5th tuning of the mandolin offers a truly unique opportunity; moving a scale or pattern up a string or two, up several frets, yet easily maintaining the relation with only four possibilities, a scale based on fingers 1, 2, 3, or 4. This is the whole basis of the FFcP approach.
That's it. You can't do this on a saxophone, trumpet, or piano. You can't even do this on a guitar, with that awkward 3rd between the G and B strings. Violins, Cellos, Mandolins, Violas, and Tenor Guitars can do this, but with one minor sacrifice, leaving the safety of open strings. The payoff is huge, however. Building the 3rd and 4th finger give you incredible flexibility and melodic dexterity once developed. Improvisations became tactile and subconscious. (You can read more about these features in the introduction of the first FFcP lesson.)
We've added FFcP exercises since that first inaugural one, but this is definitely where you'll want to begin if this is all foreign to you. Start there, spend a few months making them confident and intuitive before progressing to the harder ones.
The following is a summary and URL link to advanced exercises:
FFcP Index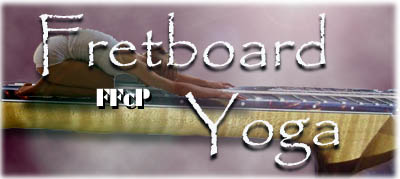 Visit the JazzMando Facebook Page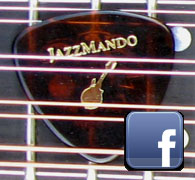 ---
We're considering publishing an entire method book of FFcP patterns, licks, and exercises. Are you interested, and if so, what would you like to see in it? What are we missing? Weigh in on our study: Contact Form