« Chestnuts roasting on an open 5th. | Main | Best of JM: Chord Economy »

January 1, 2015 | Top Six Tips & Tricks of 2014
We wanted to take a little time to point out our "Tips and Tricks" section of our site by highlighting some of our favorite articles out of the weekly submissions of the year. Listed below is the link and a brief introduction. Take some time to read these, and feel to continue to dig through other years for some insightful gems.

---
Mike Marshall on Tremolo
Tremolo is inarguably the foremost recognizable character of mandolin technique. Even the non-musician can recognize the sound of the mandolin in a movie score or commercial when it's used. It's that unique to the instrument.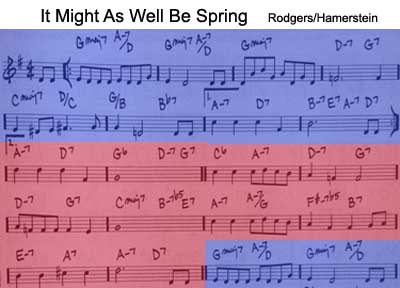 Keying into FFcP
So you've been practicing your FFcP Scales, mastering the 3rd, 4th, and arpeggios, major and minor, and you feel pretty good about them. Now you're in a funk because despite the pride you have in this accomplishment, you wonder what's next? What do I do with these skills?
More Reverse FFcP! Free Arpeggios PDF
Last week, we mentioned the problem with always learning scales from the root up. We naturally think the scale from the bottom up, but never get very good about starting at the top and going the other way. It's like building strength in your right (or dominant) hand, and never bothering to develop muscles in the other. Just like you need both there, it's a good idea to be able to do your scales in reverse. We started the with the major (Ionian) FFcP exercise last week (see New FFcP... In reverse!).
Can you trust your ears?
Musicians can be notoriously arbitrary and dogmatic. So much of what we experience in the arts is based on intuition and context rather than hard science, and the following video highlights some of the controversy in nailing down verifiable judgement in the aesthetic experience. A Major 7th interval, say a C and a B natural can sound dissonant. Add an E and a G, and you have a Major 7th chord, arguably one of the prettiest in jazz. Play that chord in a bluegrass jam and you'll be thrown off the stage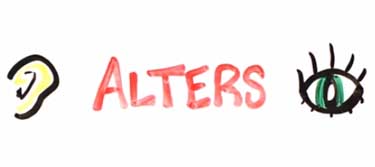 Vamps summary. How to amaze and impress your friends.
One of the series we are most proud of was our 2012 comprehensive approach to Vamps in which we mapped out some common 3-note comping patterns you can apply to a myriad of tunes. These were even placed into permanent history as a Lesson Archive at the Mandolin Cafe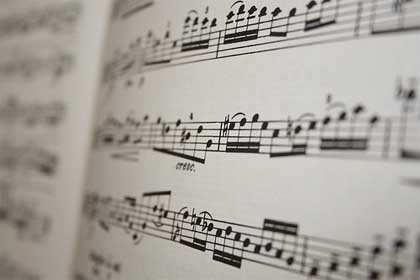 5 Steps to Mastering Sight-Reading
If you're a simple folk musician, sight-reading is not a priority item in your took bag. You may function completely in an aural world, but if you've ever wanted to participate in an orchestra , or sit in with a reading band, you want good sight-reading chops.

Posted by Ted at January 1, 2015 8:03 AM