« Learn To Play In Every Key (Part One). Baron Collins-Hill | Main | Taking Giant Steps; Improv secrets! »

April 24, 2014 | Learn To Play In Every Key (Part Two). Baron Collins-Hill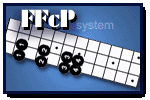 JazzMando friend and FFcP disciple Baron Collins-Hill has posted a follow-up to last week's lesson on scale movability through his YouTube video channel, MandoLessons.
Last week's lesson: Learn To Play In Every Key (Part Two). Baron Collins-Hill
The series' second entry takes you farther up the fretboard. Baron demonstrates how simple it is to move into playing in the fretboard stratosphere by starting the same scale on a different finger. Also he gives helpful tips on how the FFcP allows you to stack patterns based on multiple FFcP fingerings with minimal shifting.
Video Link: Learn To Play In Every Key (Part Two)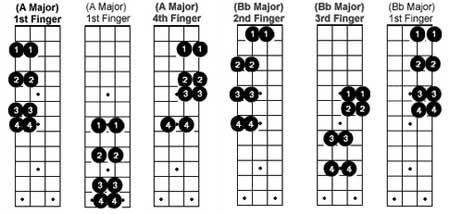 Further:
Moving on up. And around.
FFcP Index
"The notes seem to come from out of nowhere."
Stuff you can get for free at JazzMando
Numbers.

Posted by Ted at April 24, 2014 11:20 AM