« The Bickford Mandolin Method; Volume 4 | Main | Winter bad. Mandolin good... »

January 10, 2008 | Mel Bay Mandolin
We caught this recently added picture in the Mel Bay Publications MySpace page and couldn't resist posting it here. We'll confess a little bias; Site Author Ted Eschliman has been on staff (TAB, too... har, har,) with MB's fabulous online MandolinSessions webzine now for three years, and we hope to see the release of his book "Getting Into Jazz Mandolin" later this year.
A rare picture of this great global pedagogical force playing mandolin, himself: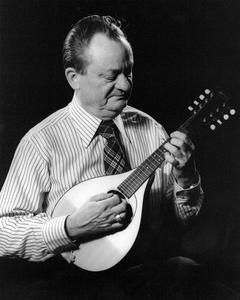 From the site, "Mel Bay Publications was founded in 1947 by Mel Bay, a prominent teacher and musician in St. Louis, MO. His method books gained worldwide popularity and are still well-known and used to this day. Mel established the structure for modern guitar education and by so doing, laid the foundation for the continued growth and advancement of the instrument."
Check out our back issue submissions in the Mel Bay Jazz Mandology archives.
Also the amazing resources for mandolin: Mel Bay Publications

Posted by Ted at January 10, 2008 5:14 PM