« Connecting Chords | Main | Chris Thile to take over Prairie Home Companion hosting. For real! »

June 25, 2015 | High Note: Austin Clark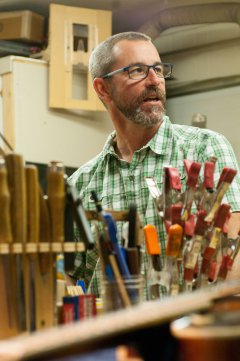 Fantastic online article on perennial JazzMando builder fave Austin Clark in the webzine "Built in Boise." The piece documents the history of Austin's entry into the business, from professional chef in Kansas to becoming an internationally sought source for quality boutique mandolins and guitars from his shop in Boise, Idaho.
The author mentions a certain reviewer who "has since ordered three Clark Mandolins for his personal collection."
Wonder who that might be?
Read Jeff Reynolds article: High Note.
Visit builder site: Clark Mandolins

---

Video link: Old Devil Moon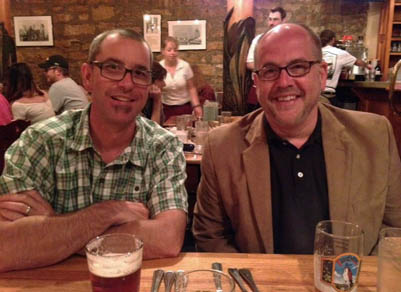 Austin Clark, Ted Eschliman in Lawrence, KS, 9/12
Posted by Ted at June 25, 2015 3:11 PM