« Punch Brothers cover The Cars | Main | Beautiful Love; Barimando »

May 28, 2015 | Almuse Mandolins Jaguana Active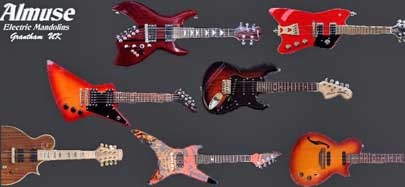 We first heard of the work of electric mandolin innnovator Pete Mallinson about five years ago with his custom after market pickups for the legendary Epiphone Mandobird. The stock pickup was less than steller and Pete's alteration gave this instrument a new lease on life. This simple addition would make a mass market product a serious tone contender for stage and studio.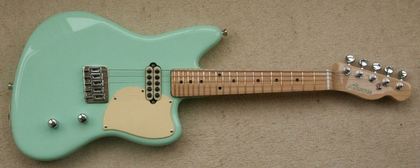 Since then, he's directed his guitar electronics and wood expertise into the mandolin and made some seriously great custom bodied emandos, including the Jaguana Active below. Located in Grantham, UK, this handcrafted 5-string is available for under $800 US (approximately $100 to ship across the Atlantic).
From the builder: "The "Jaguana Active" (Jaguar styled Guitarra Baiana) 5 string has a Poplar body, North American Maple neck and features a mild humbucker (2.5k per coil) and an active Artec Expander tone control rather than the usual treble cut. On 0, mids are boosted round to 5 which is neutral, from there, to 10, the lows and highs are boosted which gives a rather nice "Tele Twang" to the tone.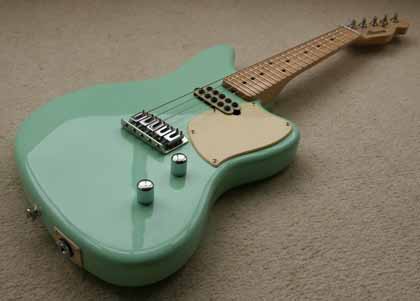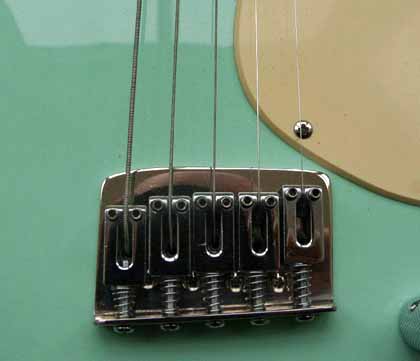 Almuse Mandolins: Website | Facebook Page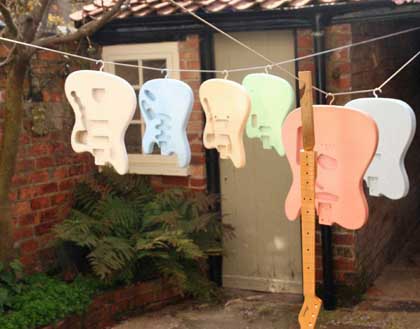 Posted by Ted at May 28, 2015 1:40 PM