« Eastwood Guitars Crowdfunding | Main | 3-note chord grip. Good for holding your coffee, too. »

December 5, 2014 | Coffee with Milk. Old Wave mandolin family finishes.
Southwest US builder Bill Bussmann is at it again with a recently completed trio of delicious instruments, an A5, A4, and a lovely octave mandolin, the latter headed over the pond to our friend Trevor Moyle at TAMCO.
Our vote for 2nd best use of Mandolin Cafe Mug.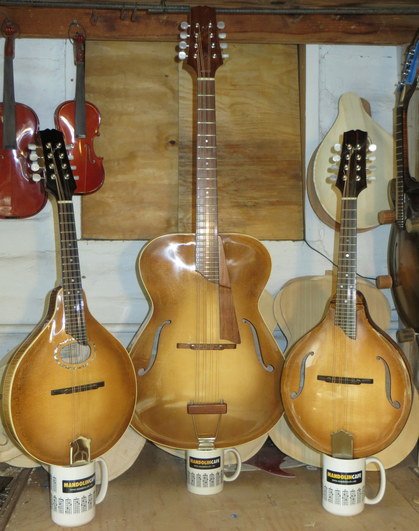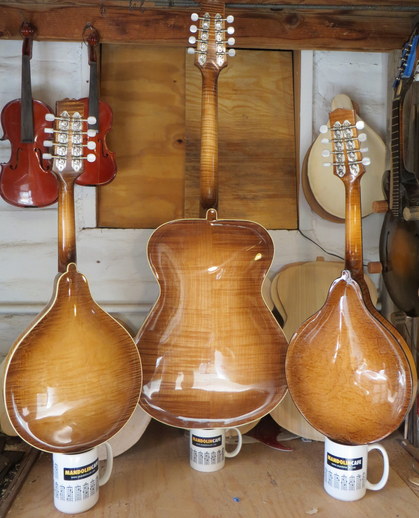 Note, if you act quickly, you can find a used Old Wave Solocomp JM mandola for a ridiculously good price on the Cafe Classifieds. Hurry!
Posted by Ted at December 5, 2014 5:55 AM