« California's Steve Sorensen | Main | He is... the most interesting mandolin player in the world. »

August 19, 2014 | Mike Marshall & Choro Famoso follow up CD released!
It only took ten years, but a follow up to one of our favorite (of all) CDs from Mike Marshall and his band Choro Famosa is now available. The music on Segunda Vez (Second Time) is as delightful as the first--no disappointment here!
The texture of mandolin and clarinet (and soprano sax) is soothing, and the support of guitar and light percussion makes listening a rich experience. Brazilian harmonic vocabulary has a way of taking you on a journey, and you find yourself caressed in and out of cadences like a lullaby.
Well done!
Purchase information: Segunda Vez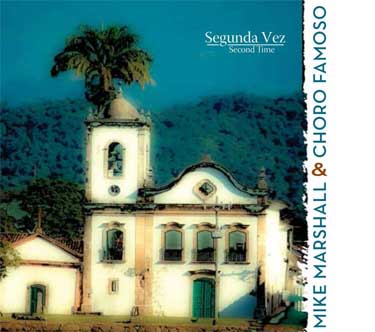 Previous review: Mike Marshall & Choro Famoso

Posted by Ted at August 19, 2014 8:35 AM