« NY Times; Broadway's Musical Chairs | Main | Unseasonably cool here. »

July 28, 2014 | V-picks Giveaway!
V-Picks and the Mandolin Cafe will to select three winners at random to receive a V-Pick Personalized Display Case containing 20 V-Picks. Each winning entry will have their name embossed on their case. The giveaway began 5:30 p.m. Sunday, July 27 and concludes at 5:30 p.m. August 3 (Central Time), open to all Mandolin Cafe visitors regardless of location. No purchase is necessary.
Total value of the Personalized Display Case and picks plus shipping is $138.00.
Click for entry: V-picks Giveaway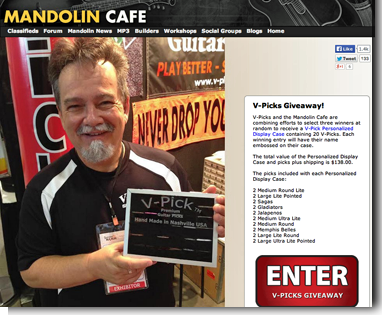 Settled on the JazzMando signature V-pick? Purchase more in in clear or blue:
Purchase information
Purchase special Jazzmando blue V-pick and new Dunlop Primetone pick pair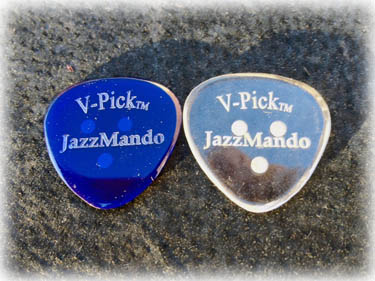 Posted by Ted at July 28, 2014 6:05 AM