« Eastman/Giacomel DG1 mandolin | Main | Mandozine Redesign »

July 4, 2014 | New from Mowry Stringed Instruments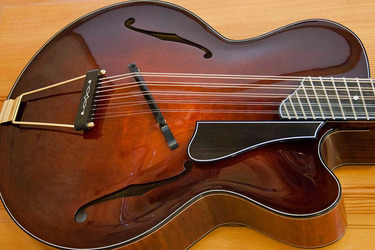 We're suffering from a delirious bout (pun intended) of MFAS (Mandolin Family Acquisition Syndrome) this morning after cruising the eye candy on the Mowry Stringed Instrument Facebook Fan Page. Andrew's latest? Two large body commissions--a more traditional guitar-bodied octave mandolin and a cutting edge 10-string cutaway cittern with fanned frets.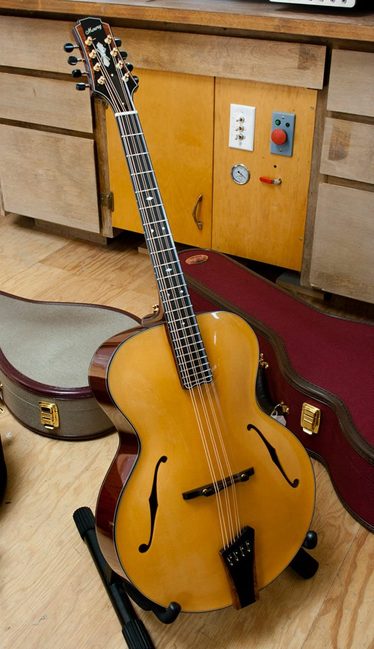 The octave features Engelmann spruce top, with ebony and amboyna burl fittings and includes a custom Ameritage case. If you check the pictures on his Facebook Page you'll also see a closeup of its custom ebony/burl tailpiece for loop-end strings.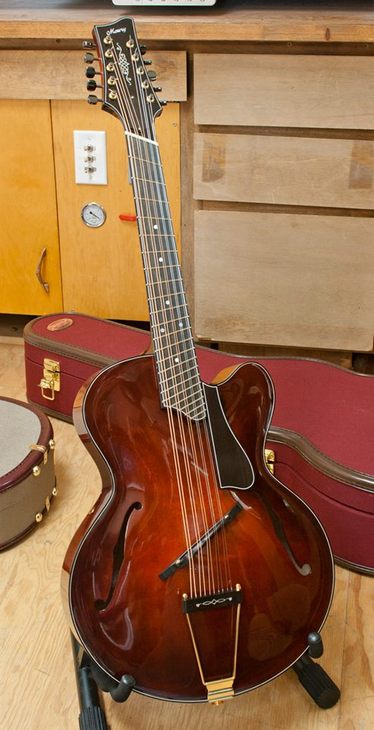 Mowry Fanned Fret Cittern. Do not adjust your monitor...
The fanned-fret cittern ranges 21.5-19.5" in scale length. It's Engelmann top is our favorite reddish brown with matching maple back. It includes a custom ebony and pearl tailpiece and "Stealth" tuners.
More Pictures: Mowry cittern and octave mandolin
Builder website: Mowry Stringed Instruments
Read JazzMando reviews:
Andrew Mowry Octave
Andrew Mowry Asymmetrical 2-point
Posted by Ted at July 4, 2014 8:59 AM