« Girourard mandolin family instruments | Main | What it means to be a mandolinist »

April 9, 2014 | Alan O. W. Barnes, The Wesley Project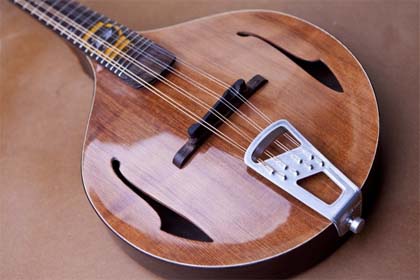 Jacobson #27
Alan O. W. Barnes, composer with a Master of Music form Belmont University and former head of the bass department at the Atlanta Institute of Music, currently teaches Audio and Animation at the Art Institute of Atlanta and has recently been afflicted with the mandolin bug. He came over our radar when discussing the work of Smyrna Georgia builder Marty Jacobson (he owns #27). To our delight, we discovered his latest project, a collection of fascinating folk ensemble styling entitled "The Wesley Project," he describes as "modern folk settings for the lyrics of Charles Wesley." He elaborates, "I did this because I'm a staff musician at the 3rd largest Methodist church in North America, Mount Pisgah UMC, where I have served since 2002. The minister of music there and I are currently trying to upgrade our visibility as a resource for other Methodist churches, and this disk is the first in a series of projects we have planned.
I wrote new settings for 9 sets of Lyrics by Charles Wesley. Arranged for a Cajon, Upright Bass, 2 Acoustic Guitars, Mandolin, Fiddle, and Voices. What I most hoped to accomplish with the Wesley project was to re-introduce 'humility' to Christian music. I feel that Christians in contemporary society spend so much time trying to keep people from looking down on us that we sometimes forget that we don't have all (or any) answers that come from us. I found it interesting and refreshing how many of Wesley's lyrics were about humility and hard work."
The project is fascinating. If you're interested in the contemporary Christian setting with lyrical content with real theological meat in it (harder and harder to find in today's shallow publisher-driven "Pocket Jesus" songs, our humble opinion), this is for you. The music packs a fresh, almost a Nickel Creek feel to it, certainly the instrumentation and the passionate female vocals and close harmony lend the folk texture. Accompaniment is sparse and open but harmonically complex.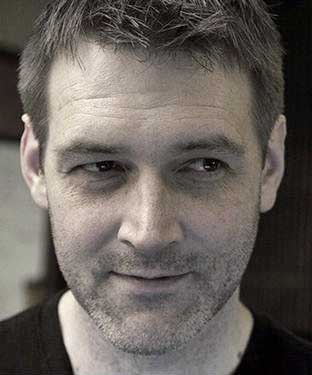 Purchase: Amazon
Purchase: iTunes
Artist Website: Alan O. W. Barnes
Posted by Ted at April 9, 2014 5:14 AM