« Winter NAMM 2014 | Main | Update on D'Addario and Chris Thile on EXP strings »

January 26, 2014 | Winter NAMM 2014 Part 2
We were able to snap a few more candid shots despite the crowd and horrid lighting. Wish we could say we actually played any of these, but that's simply not possible in the harsh, sonically hostile environment of the NAMM show.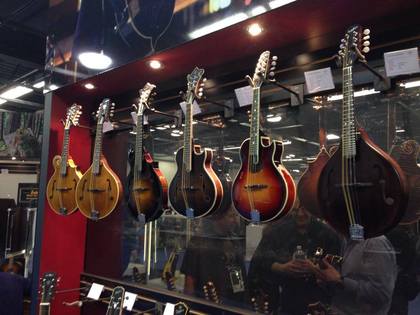 Really wish we could have sampled these new Weber Mustang series mandolins.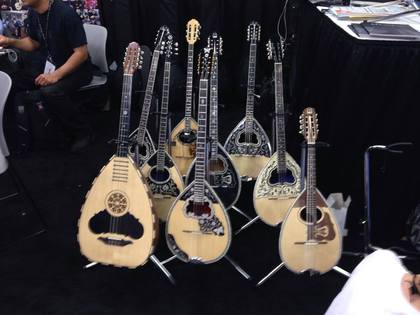 Always some interesting international product like these Greek bouzoukis.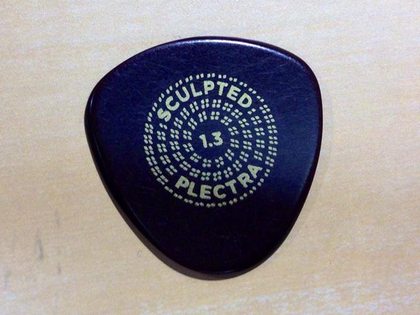 Looking forward to putting these new Dunlop "Primetone" series picks through their paces. They feature a more custom bevel and an ultex-like hardness. 1.3 is not quite as thick as we'd like but they are very stiff.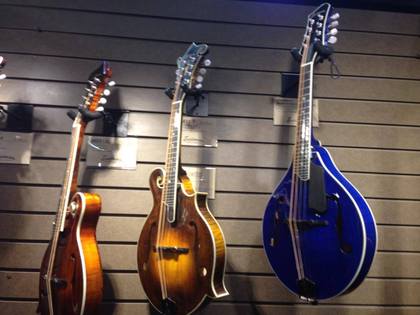 Pleasant little surprise with a blue A mandolin at the Eastman booth. Gorgeous!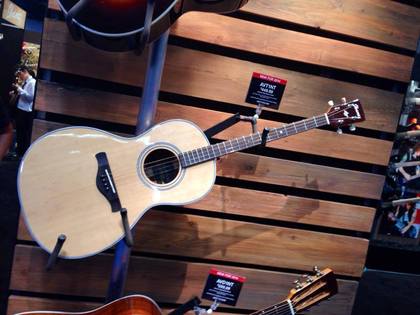 Happy to see Ibanez present a mid-price "Pre-war" series tenor guitar. Forward shifting bracing and these should land with a street price in the mid to upper $300 street price.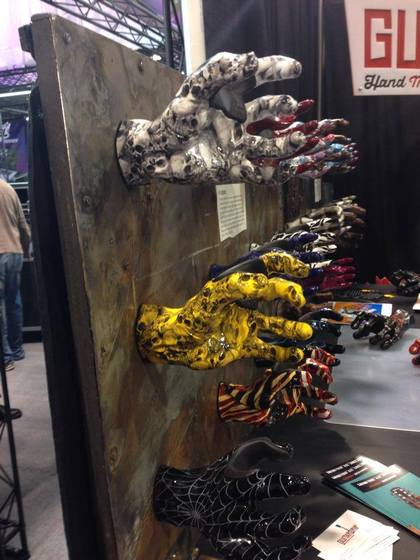 We already had a pair of these (Red Rum) and they are a terrific conversation starter, some new designs of the Grip Hands guitar holders. They work with mandolins just fine.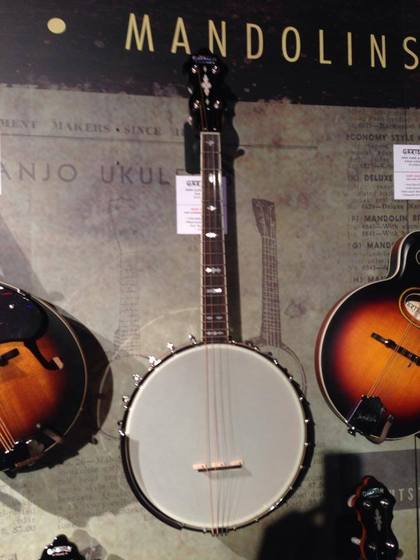 At the Gretsch booth, Irish tenor banjo.
Posted by Ted at January 26, 2014 6:01 PM