« Chris Thile - Bach: Sonata No. 1 in G Minor | Main | Mid-air acoustic manipulation »

December 30, 2013 | 2014 JazzMando pictorial calendar!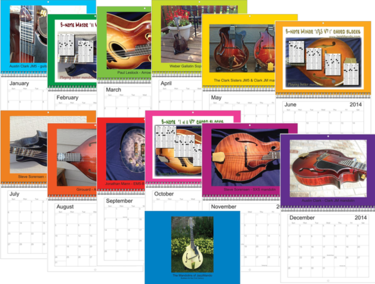 Still a few of these left, the official JazzMando pictorial calendar. We are shipping remaining stock on a first-come first-serve basis. Order today so you don't go through 2014 for long without a cool calendar.
Spiral bound and twelve individual pictures of instruments from our review write-ups and chord cards $19.95 shipped US 2-day Priority, $27.95 Canada and International First Class. Order by clicking the website link below, PayPal or CC. (Sorry, no checks.)
Celebrate the new year, and with a classic new picture each new month! But don't wait--our supply won't last long...
Purchase: JazzMando 2014 Calendar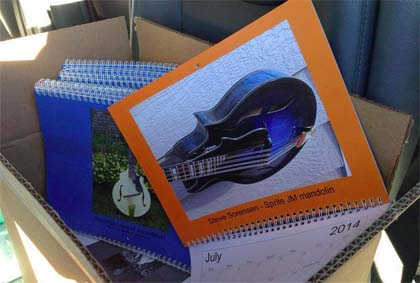 Get two for $34.95 shipped (US only).
Posted by Ted at December 30, 2013 5:22 AM