« Solo Swing Christmas--Brian Oberlin | Main | Christina Applegate and the mandolin »

December 18, 2013 | Now shipping: JazzMando 2014 pictorial calendars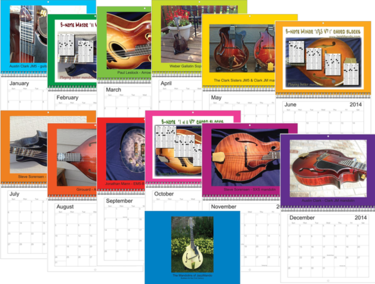 We mentioned these were coming. Now available to ship and in limited supply for the first time--our first JazzMando pictorial calendar. We are shipping on a first-come first-serve basis. Orders placed before December 21st get free Priority Postage (US only), and just in time for the new year.
Spiral bound and twelve individual pictures of instruments from our review write-ups and chord cards $19.95 shipped US 2-day Priority, $27.95 Canada and International First Class. Order by clicking the website link below, PayPal or CC. (Sorry, no checks.)
Celebrate the new year, and with a classic new picture each new month! But don't wait--our supply won't last long...
Purchase: JazzMando 2014 Calendar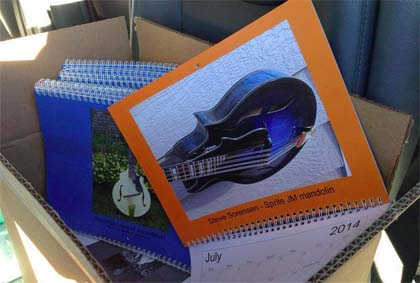 Posted by Ted at December 18, 2013 4:56 AM