« We Should Build Mandolins; Fretboard Journal | Main | ArtistWorks Video Exchange: Doug and Mike Marshall »

June 8, 2013 | Chris Thile on EXP strings
Always great to hear and see mandolin royalty on YouTube, and the latest collaboration of Chris Thile and D'Addario Strings certainly no exception. Though the 3 minute video is more or less a commercial for the EXP mandolin strings, Chris's playing is always easy on the ears.
Video Link: D'Addario: Chris Thile on EXP Mandolin Strings

If flatwound strings are not your thing and you really need the punch of a phosphor bronze construction, we think the EXP series is the best solution out there. They are more expensive than the standard J series, but the longevity of the strings because of the coating makes it a worthwhile investment. Also, the strings are slightly smoother, cutting down on finger friction and noise.
Purchase D'Addario EXP74 strings
Read: Why I like Chris Thile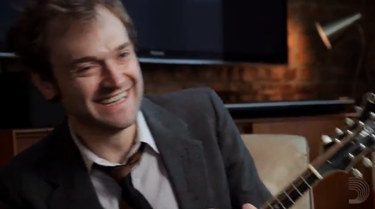 Posted by Ted at June 8, 2013 5:22 AM