« Hamilton de Holanda, Jazz in Campo | Main | Will Patton Quartet; Jitterbug Waltz »

April 13, 2013 | Your "Ah-ha!" Moment at the Mandolin Cafe
Learning to play any instrument will be a series of "Ah-ha!" moments. You're in your daily practice mode or even on stage and you come to grips in a visceral sense that some major break-though in your ability has just washed over you.
What a wonderful feeling!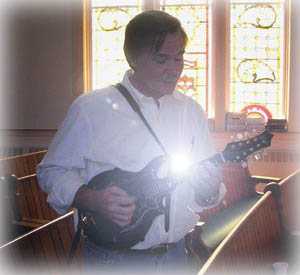 There's an intriguing discussion going on at the Mandolin Cafe Discussion Forum, and we're proud of several mentions-- our exclusive FFcP strategies have pushed some beginning and intermediate mandolinists to the next level. Laird writes "I may not be quite as graceful in B or E flat, for example, but at least I know where I should be going. FFCP helped with getting me used to playing up the neck without open strings." (see link below)
It's a proven method, one we've documented long forum in the "Getting Into Jazz Mandolin" book, but we also have a more compact introduction on the FFcP Studies page for you to dabble in .
Like it? Keep going with the advanced studies.

Join in the discussion; tell us about your "Ah-ha!":
Your "Ah-ha!" Moment?
Posted by Ted at April 13, 2013 5:16 AM