« Jason Anick's new Arrow Jazzbo 5-string mandolin | Main | Fender Mando-Strat review »

February 27, 2013 | Django in June early registration deal ending 2/28/2013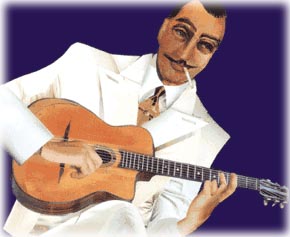 We've mentioned the popular New England gypsy jazz camp over the last few years. Django in June is known to have featured some of our favorite JazzMando dignitaries, the likes of the late John McGann, Jamie Masefield, Aaron Weinstein, Jason Anick, and last year, Paul Glasse. This year marks the return of Aaron Weinstein and now Pacific Nortwest mandolin jazz phenomenon, Matt Sircely (Hot Club Sandwich).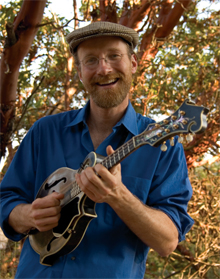 From camp director Andrew Lawrence, "Study all day with world-class artists, jam all night with many of the most adept and passionate students of the style from across North America. Got a better way to spend 5 days? For just about the same cost as the cheapest budget airfare I can find from NY to Paris, we'll not only provide an exceptional opportunity to learn and share this music, but throw in meals on-site, a private dorm room, the leafy green environs of Smith College and stellar weekend concerts.
Quel deal!"
The early registration discount is about to end. Thursday (2/28/2013) marks the end of the early-bird registration period for Django Camp. From March 1st onward, the cost of Camp goes up by $30 a month. Two risk-free ways you can skip that and lock in the cheapest possible rate for yourself:
1.) Preregister before Thursday. It's only $200 and even that is fully refundable through March. All benefit, no cost. Do it right here, right now.
2.) Pretty sure you're coming but still working out the details? Paste this note into an email to to the camp director: "Andrew, please pencil me in for Django Camp at the early bird rate, would you?" He will firm things up before the end of March.
Don't' miss out on this terrific opportunity!
Camp information: Django in June 2013; June 17-23
Email: Andrew Lawrence
Posted by Ted at February 27, 2013 5:26 AM