« Back by popular demand, Blue JazzMando V-picks | Main | The Eichers, Dance of the Gypsies »

September 18, 2012 | Lawrence Side Trip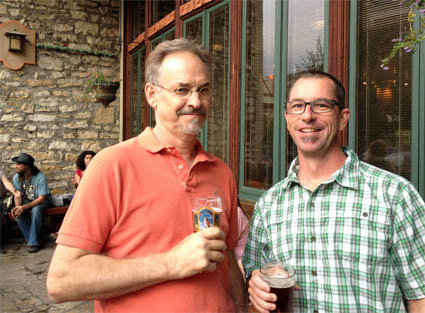 We hooked up with Lawrence Kansas legends Scott Tichenor (proprietor, Mandolin Cafe) and world premier builder Austin Clark for a post-Winfield diversion at the Free State Brewery in the college town. Austin (originally from Lawrence) has recently completed a 5-string beauty for us, one of the "Clark Sisters" that now has permanent residence in the JazzMando Tone Research Lab.
If you want to avoid the nine month plus wait on a new build, one of his highly sought demo F5 mandolins is now hanging at Mass Street Music in Lawrence.
Look forward to a full review on the Clark JM5 later this month.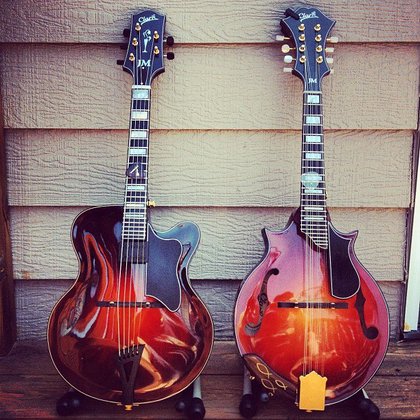 Builder's website: Clark Mandolins
Posted by Ted at September 18, 2012 5:52 AM