« OCDC | Main | Getting Into Jazz Mandolin »

June 10, 2012 | Jason Anick/Jacob Joliff, "What a Wonderful World"
We've been working on another Mandolin Cafe Interview with one of our favorite up and comers, Jason Anick. This man's talent is broad and deep, and we've featured him a time or two here on our own site.
You'll enjoy a little taste of the artist/educator with his Berklee bud (and an amazing musician in his own right), Jacob Joliff in this impromptude video sample.
Video Link: What A Wonderful World (Mandolin Duet)

Stunning!
Look for the full interview later this month.

Download or buy his CD: Jason Anick, "Sleepless"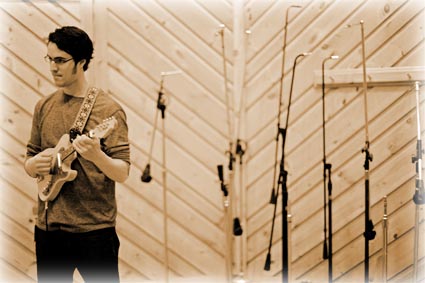 Posted by Ted at June 10, 2012 6:14 AM