« Happy 100, Clark Mandolins | Main | A custom mandolin cell phone case? Why not! »

February 24, 2012 | Going beyond "playing."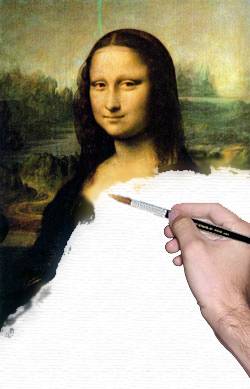 Musicians may argue the notion of "playing" an instrument. For most, it's hard work, but if we didn't enjoy it, we wouldn't be doing it. A professional can get off guard confessing he "plays" an instrument for a living; that can be a confounding statement in itself.
Still, even if the goal is pure enjoyment, we still get more out of it when we go through the regular discipline of perfecting our skills by practicing fundamentals, scales, pick control exercises, and any number of drills in our daily routine.
Crafting solos is another area where intent trumps free form blowing. We express ourselves better when we are articulate, and we tackle the notion of creating form in this week's "Tips and Tricks" column.
From the article: "In improvisation, there's always a question of how much creativity is framed in intention and how much in brash, unbridled spontaneity. It's the enigma of the whole generating process, how much do we contrive out of calculation (modes, arpeggios, regenerated riffs) and how much just comes out of nowhere. We maintain you have to have a balance of both. Blind directionless blowing goes nowhere and has no repeatable structure for the listener to grasp. Mechanical, scale quotes are dispassionate and soulless. You need the combination."
Read more.
Take time to check out some of the cross reference articles at the bottom of the page.
Posted by Ted at February 24, 2012 5:13 AM