« Chris Thile in London Interview | Main | Using the Chord Tone Scale »

February 8, 2012 | Classifieds catch: 2005 McClanahan Descending Dove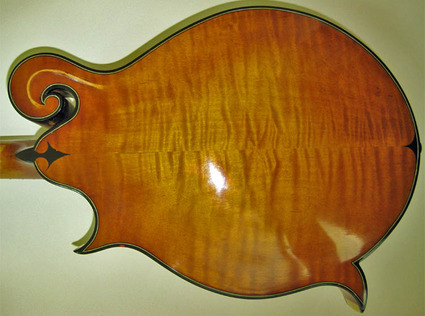 We were in the midst of correspondence with the seller of this Mandolin Cafe Classified in an attempt to help promote the sale (no financial interest). It appears that at an attractive listing price of $1800, it needed no help, as it's now listed as sold pending payment. We still want to show you some of the pics of this magnificent 2005 year Jonathan McClanahan exclusive "Descending Dove" model F-body:
The seller reports, "I've had four McClanahan's so far. This one is a lot of mandolin for the money and the buyer will understand that right away! The fretboard is radiused and the nut width is 1 1/8th".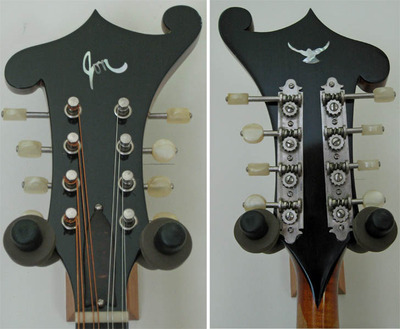 View Link (if it's still there): 2005 McClanahan Descending Dove
We've mentioned Tennessee builder, Jonathan McClanahan in a previous article (Sept 2007), including descriptions and pictures of his three unique signature mandolins, the the Trinity, the Via Dolorosa, and the Decending Dove. His 6 minute interview featured on the Tennessee Crossroads is available to view on YouTube.
His work is an incredible testimony of deeply rooted personal conviction and faith, represented magnificently in his instruments and life. We hope to do a review this summer. Meantime, take some time to check out the video:
Posted by Ted at February 8, 2012 5:24 AM