« Glen Campbell; Wichita Lineman | Main | Get better tone with a JazzMando V-pick »

August 26, 2011 | Jazz Musicians Protocol--Coordination
Earlier this month, we mentioned some terrific advice from the streetwise wisdom off the website of brass musicians Ken and Harry Watters. Their common sense observations were great fodder for framing what a good jam session should look and feel like.
We want to revisit some of their thoughts on the administration of a session or gig. The guidelines this time are more about leadership, but most sessions tend toward a democratic approach, so everyone in the ensemble is responsible for know what good protocol is.
They continue...
More (hopefully) helpful thoughts for the professional jazz musician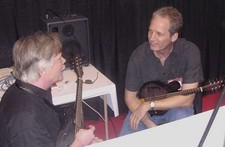 1) Whenever possible, pay the band BEFORE you socialize or break down the equipment. This allows them to leave at their own liberty when the gig is over.
2) Always try to pay the band AT the gig. If this isn't possible and the musicians must be paid later, let them know in advance. Being told (at the gig) that "the check will be mailed" can be an unpleasant surprise.
3) Don't start a gig before the designated start time, and unless you're being paid significantly more for overtime, end at the designated time. It's always better to leave the audience wanting more than less.
4) Don't call a tune that more than one person in the band is uncomfortable with.
5) If you are performing for a "listening" audience (clubs, concerts, etc.), introduce the players at least once every set.
6) Under normal circumstances, never make your musicians play for more than one hour before taking a break -- also remember that the audience needs breaks as well as the musicians.
7) Decide which tune is next WELL BEFORE the last one ends, so you don't spend 15 minutes between tunes. Or simply make out set lists.
8) Try to be as fair as you can with regard to how much you pay your musicians. If a gig pays very little, it makes more sense to simply divide the money evenly among the whole band (including yourself), rather than to take a chunk off the top and have your musicians make even less. You want to keep everyone happy if you can.
9) When forming a band, always try to consult with the drummer OR the bass player about which drummer OR bass player they would enjoy working with. This tends to insure that the band will groove.
10) If a member of your group misses a rehearsal without an excuse, talk with the person immediately. If a member misses a GIG without an excuse or a sub, fire that person. Remember, NO ONE is indispensable.
11) If a singer asks (more like DEMANDS) to sit in, be prepared to play "God Bless the Child," "Summertime," or "My Funny Valentine" in any key. 90% (more like 100%) of the time, that's what they'll call.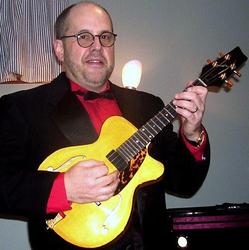 12) Try not to ever develop contempt for the audience during a gig, even if they are totally unresponsive or downright rude. If you find yourself performing for an unappreciative crowd, simply focus your energies on your music.
13) NEVER adjust the knobs (volume, etc.) on another musician's instrument. If you'd like that person to make adjustments in their sound, simply ask THEM to make the necessary changes.
14) Being the leader of a band, small or large, can be very hard. A band is very similar to a marriage - only between several people (rather than two). If the ATTITUDE of the band takes a nosedive for any reason, pinpoint the exact problem and try & fix it. If it cannot be fixed, sometimes a personnel change must be made. We are in music because we love what we do - not because of the steady paychecks & healthcare benefits. Do anything and everything you can to stay happy in your job.
15) Don't undercut the other professional bands in town (fee wise) just to insure that your band will work. This practice can anger your peers as well as hurt the overall scene for everyone.
16) Preserve your dignity. If a clubowner cancels you or your band more than once within a few days of the gig, STOP PLAYING THERE.
---
Good stuff!
Website: Brothers, Ken and Harry Watters
Posted by Ted at August 26, 2011 5:20 AM