« Ukulele and Mandolin; John Baxter | Main | 10 Questions for John McGann »

July 25, 2011 | Summer NAMM pictures
As promised, we clicked a few pictures while touring the Summer NAMM show in Nashville this last week. Though the convention was light in attendance and exhibits, there were a few things that caught our eye, including this D Watkins stainless steel mandolin. Hard to really hear through the din of the hall, let alone the blazing guitar map display next to it, but we were told the custom instruments (approximately $1500 selling price) feature a unique chorus "ensemble" acoustic effect with the multiple sound holes, much like several instruments playing at the same time.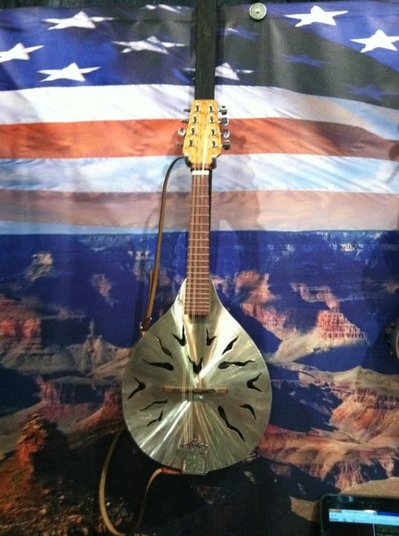 The Gold Tone booth featured its usual stable of unusual acoustic stringed instruments. We enjoyed wailing on the cello-banjo (Marcy Marxer series), and thought this 12-string mandolin guitar was interesting, probably more for the guitarist, though: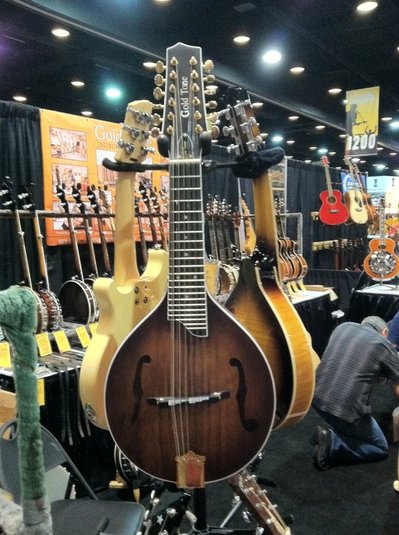 This delicious wine colored Breedlove American OO caught our eye. The picture really doesn't do it justice: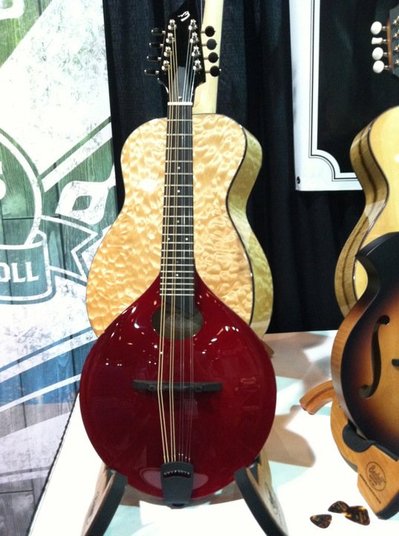 We also had to snap the picture of a guitar that did the best to remind us we were in Tennessee...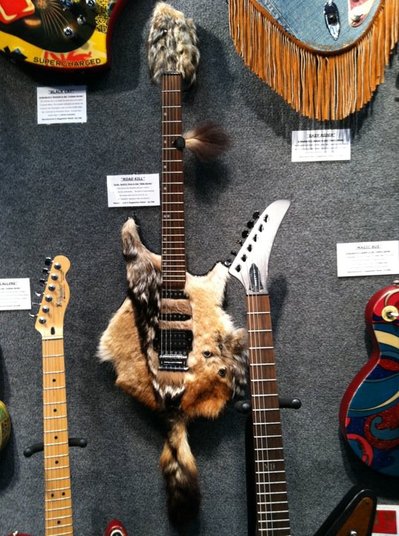 Art Guitars, "Roadkill"

Want more? We've listed additional pictures in the Mandolin Cafe Forum, and on our personal Facebook NAMM scrapbook folder.

Posted by Ted at July 25, 2011 5:32 AM