« Spring cleaning: The Jupiter Silkweave Polish Cloth | Main | Lizard ear combinations--April Mandolin Sessions »

April 4, 2010 | Vintage Don Stiernberg at Acoustic Oasis
You may have already heard about the new Acoustic Oasis downloads services at the Acoustic Disc website. In addition to selecting from five decades of music David Grisman has personally collected (many of these no longer available anywhere else), there is also a terrific opportunity to get the music and the original album art files off the discs. We've enjoyed some of the more jazz-centered string material by MaMaVig (Jamie Masefield), and some terrific Frank Vignola ensembles, but in particular, the re-release of the previously out-of-circulation 1983 "Mandolin Restaurant" by jazz master Don Stiernberg, is an answer to a maiden's prayer.
We were privy to a recording of this from the artist himself a few years ago, and are delighted to see this now commercially available. Recorded early in his career in Don's nurturing professional crib in Chicago, the mostly original tunes feature the assistance of mandolin heavyweights Sam Bush, David "Dawg" Grisman, the swing mandolin mentor himself, Jethro Burns, harmonica legend Howard Levy, along with some of the Windy City's best rhythm players, including John Parrot on guitar, long-time Stiernberg friend and producer Steve Rashid on keyboard.
The downloadable files are available in MP3 ($8.95) or the higher quality audio FLAC format ($10.95). Be a little patient with the website now, as navigating is a bit slow. We'd suggest going straight to the library to see what other bones in the Dawghouse are available, but don't leave without picking up this treasure, especially!
Download Don Stiernberg's "Mandolin Restaurant."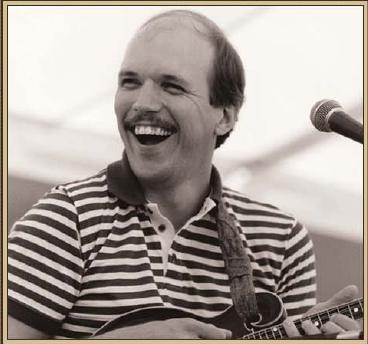 We Belong Together (4:44)
Windshield Wipers (4:35)
Django (3:32)
Blues for Ed and Myra (4:13)
Cape Verdean Blues (5:34)
The Masquerade is Over (5:44)
Opus 7 (4:36)
Ayash (4:21)
Posted by Ted at April 4, 2010 6:54 AM