« Alternate Minor Blues | Main | Mandolin Set-up E-Book by Rob Meldrum »

April 30, 2015 | Use neuroscience to impact your playing?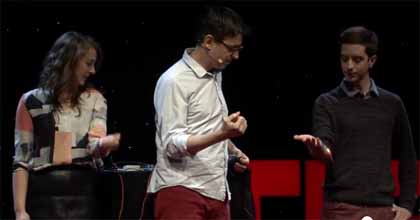 Greg Gage is on a mission to make brain science accessible to all. In this fun, kind of creepy demo, the neuroscientist and TED Senior Fellow uses a simple, inexpensive DIY kit to take away the free will of an audience member.
It's not a parlor trick; it actually works.
Video Link: Greg Gage: How to control someone else's arm with your brain

Now if we can only figure out a way to get ourselves hooked up to Evan Marshall...
Posted by Ted at April 30, 2015 8:01 PM