« Best of JM: Fresh improv; spicing up your V7 chords | Main | Major 7th & Minor 7th Arpeggios »

April 2, 2015 | Zak Borden Mandolin Lesson: Beginning Improv. 1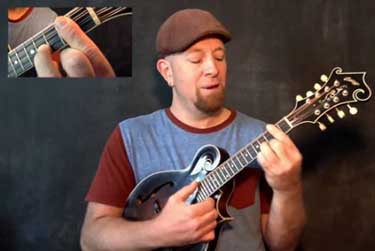 For some, the idea of improvisation is like jumping off a diving board. You stare at the vast surface of water, knowing it's deep but you're unsure what to do with yourself along the way, and you kind of short circuit.
Knowing some of the tools, scales, arpeggios, licks (motifs) can help, but it can also intimidate. We can try to do too much. Zak Borden in his continuing YouTube video sessions has a three part series on improvisation. His is a masterful approach to diving in without fear. A simple direction: know where you are going to do to start and how long you have. Then, it's just a matter of filling out a skeleton with the very basics of melody.
Enjoy!
Video Link: Mandolin Lesson: Beginning Improv. 1

Continue on:
Mandolin Lesson: Beginning Improv. 2
Mandolin Lesson: Beginning Improv. 3
Sign up for Skype lessons with Zak.
Posted by Ted at April 2, 2015 5:58 PM