« Minor 7th Chord streams up the neck | Main | Giving up open fingerings? »

March 5, 2015 | What you're making isn't so good...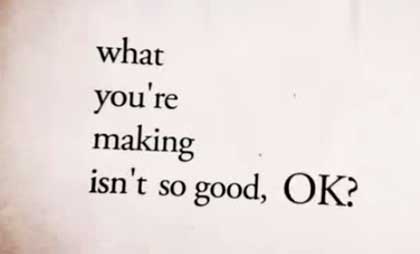 It was posted four years ago, but it's as relevant as ever, an excerpt from writer Ira Glass about the creative process. It should prove encouraging to many who struggle learning a new skill, especially on a musical instrument.
Enjoy!
Video Link: Ira Glass on the Creative Process

It's short enough to watch a couple times.
Posted by Ted at March 5, 2015 8:03 AM