« Zak Borden: Build Your Own Chords! Part 1 | Main | Best of JM: Dirty It Up »

October 23, 2014 | Freeing us from the tyranny of the bar line

An intriguing TED video from Queensland musician John Varney illustrates a unique way of visualizing rhythm outside the context of traditional notation. We all know how print music often fails to communicate the nuance of swing and blues. He uses an object we are all familiar with--the wheel.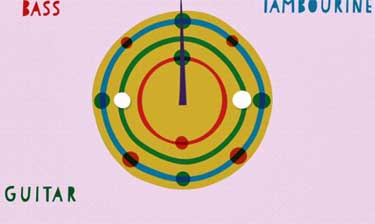 His graphic crosses all kinds of genre lines in the presentation. This is another great way for you to conceptualize and communicate the often undefinable that exists in the aural.
Video Link: A different way to visualize rhythm - John Varney

Further:
Don't mean a thing. If it ain't...
On the "Up and Up": Jazz Articulations
It's a drag...
Circle of 5ths. Like a clock, especially when it is a clock.

Posted by Ted at October 23, 2014 8:43 AM