« Improvisation is conversation | Main | Zak Borden: Build Your Own Chords! Part 1 »

October 9, 2014 | 3 string major triads with Don Julin
Music theory is most easily understood stripped down to its simplest elements. Recording artist and best-selling author Don Julin gives concise demonstration of the triad chord spelled up and down the fretboard spelled in its purest form, the 3-note chord.
Though we like to confine the 3-note spellings to the three thickest strings, Don covers it beautifully back and forth, moving across the strings, and gives a credible reason to do so, thinking the voicings from the top (3rd on top, 5th on top, root on top).
It's easy and brilliant at the same time.
Enjoy!
Video Link: 3 string major chords

If you don't already have Don's books in your library, we strongly recommend you do!
Purchase information: Mandolin for Dummies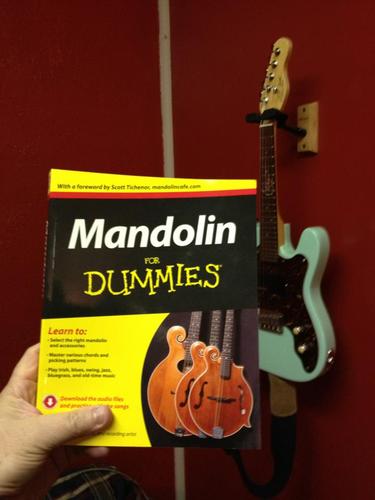 Further:
An Interview with Don Julin
Creating energy with Diatonic triads.
Fitting in with triads
More Three-note chords to supercharge your comping
Posted by Ted at October 9, 2014 4:11 PM