« Reverse Dorian/Minor Arpeggios | Main | Easing into Modal Jazz »

August 14, 2014 | How to Adjust Your Mandolin Action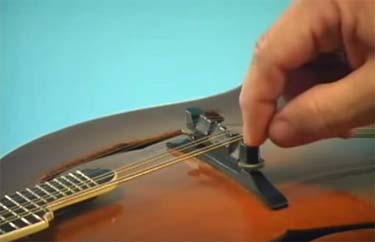 Many like to change out our own automobile oil, stain our decks, and engage in untold chores to make life better about the house. The rest of us like to hire it out and depend on the local grease monkey or handyman to do it for us.
When it comes to mandolin tweaks, adjusting the instrument for minor action enhancements, there are a limited number of easy do-it-yourself fixes out there. We shy away from the more major adjustments (especially that involve cutting), leaving those for a professional tech. Some are handy with wood and tools, and even if you don't do it yourself, it's good to know the principles behind proper instrument adjustment. You should at least know what CAN go wrong on an instrument.
The following Brad Laird video may be elementary for most readers, but a good review never hurts. It's always good to see it played out on screen.
Video Link: How to Adjust Your Mandolin Action

Posted by Ted at August 14, 2014 9:34 AM