« Can you trust your ears? | Main | Jazz Advice: The Real Book Player »

June 26, 2014 | Dave Peters TAB: Au Privave!
We posted an expertly executed Jordan Ramsey transcription of the Dave Peter's solo on the classic Charlie Parker "Au Privave" last week. The Rocky Mountain teacher and in-demand session mandolinist, Jordan contacted us directly with news of an entire book in the oven, and we'll be excited to see this published once through the logistical process, but meantime, he's graciously lent us a sample print TAB of this very tune.
Download 3 page PDF: Au Privave!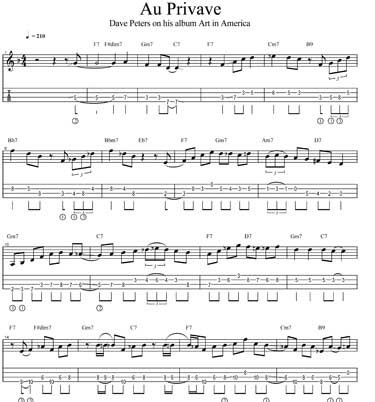 What a treat, a great opportunity to pick the creative brain of a great player, and you could do us a solid by visiting Jordan's band CDBaby page and purchasing a copy of their latest self titled project, "Espresso!" available in CD or digital download. We love the online sample of the swing quartet's recording, including vocal, clarinet, guitar, upright bass, and of course, mandolin. Some terrific tunes, and another chance to hear a brilliant mandolinist in a gypsy swing context!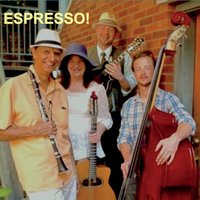 Posted by Ted at June 26, 2014 12:01 PM