« John Pisano on rhythm guitar | Main | Aaron Weinstein on chord melody »

January 9, 2014 | Interview with Jamey Aebersold
"She's not a jazzer. She doesn't have a big record collection. She doesn't drink coffee and she's not grumpy..."
What started out as one book and an LP record would turn out to be a jazz pedagogy dynasty. Jamey Aebersold, educator and publishing legend was recently interviewed about how he created an environment where somebody with virtually no jazz experience could take small steps through a little music theory and some Play Along tracks and become street proficient in improvisation.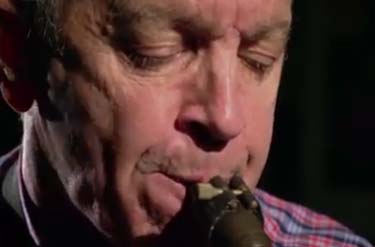 We think the world of the Aebersold series, having mentioned his body of work a number of times the last decade. Much of our own approach to applying it to mandolin was "borrowed" from several of his earliest books. We recommend supercharging your individual practice sessions with his theme Play Along tracks. There's no better way to prepare yourself for a real jazz jam.
"You learn licks and you learn patterns and things, and you weave them together with the spontaneity that comes on the spur of the moment."
Video Link: Interview with Jamey Aebersold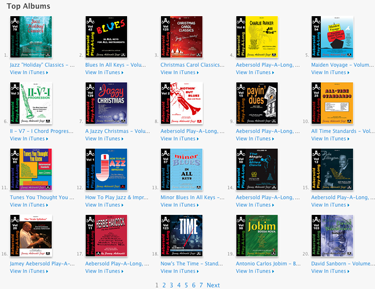 Purchase Jamey Aebersold Jazz on iTunes
Purchase Jamey Aebersold Jazz on Amazon MP3
Many great books to choose, but our personal recommendations:
All Time Standards V25DS
Jam Session V34DS
Night and Day V51DS
Yesterdays (Jerome Kern) V55DS
Unforgetable Standards V58DS
Antonio Carlos Jobim (Latin) V98DS
Nothin' but Blues V02DS
Turnaround, Cycles, & "ii/V7s" V16DS
The "ii/V7/I" Progression V03DS
Posted by Ted at January 9, 2014 2:56 PM