« Don't mean a thing. If it ain't... | Main | Best of JM: Guitar to Mandolin »

September 26, 2013 | Artist phrasing
Nailing the notes on the fretboard clearly, robust pick stroke, these are important elements of making good music on the mandolin, but they aren't the whole story. There's a conversational aspect of music that even beginners should be aware of once the basics of playing are established. A song is not just a sequence of notes, it's a series of sentences that establish a dialogue between the player and the audience.
To a toddler, you'd point out words that build vocabulary like blue, cereal, nap, and at the early stages of learning the language it would be enough. Soon you'll want to go farther and string the nouns and verbs into instruction and observation to go to that next level of interaction. In music we learn to finger a G and how a quarter note is different than a half note, but when you get into the deeper "poetry" of music, these need to speak on a higher level. That is the essence of what we call phrasing.
Start. Content. End.
Repeat.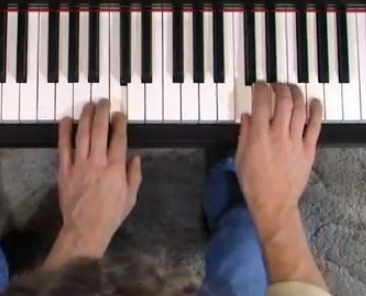 This may seem elementary, but it's a common mistake for non-wind musicians like guitar and mandolin, or mallet percussionist to play notes mechanically or worse, "blow" forever and not think of their playing as conversation. Your notes need to be healthy and flowing, but eventually they need to stop and start a new thought. Despite the use of a sustain pedal, piano players are often guilty of poor phrasing, and it's from the front end--the attack and the way the notes are connected.
The following "Piano-ology" video with Frank Peter is a good introduction to this.
Enjoy:
How to Play Like an Artist: An Introduction to Phrasing

Video Link: Further
Thinking in Sentences
Compose yourself. Story Arcs
Forsaking the notes for the music.
Real Swell...
Posted by Ted at September 26, 2013 1:29 PM